Monochrome outfits are making headlines on fashion magazines this season, but no color is quite as popular as the all-white outfit. You may gaze longingly at the glossy pages of the magazine and wonder if you could ever pull off such a stunning and daring look with your next yoga outfit. The models make it seem almost effortless, but could it really be that easy?
The next time you're considering making the fashion plunge with a classic all-white style, you can rest easy knowing that it's actually rather simple to pull off. Sure, your outfit is more likely to get dirty throughout the day but that doesn't mean you should shy away from it.
Could you really pull off this colorless trend?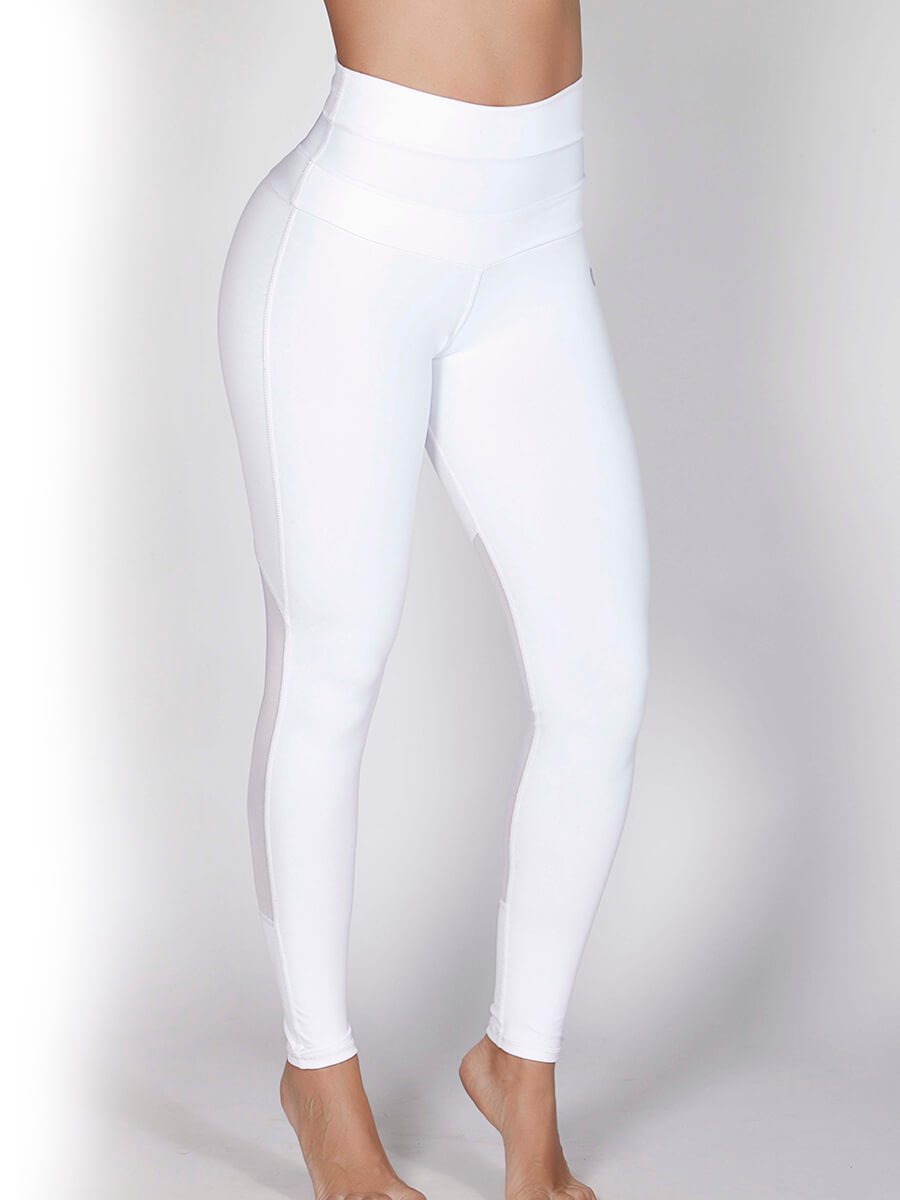 Many people wonder if they have the right skin tone or the right body type to don an all-white outfit. This line of thinking is actually pretty faulty though. You don't have to look or style yourself a certain way in order to make the most of the all-white trend. You can be light-skinned or dark-skinned and still look equally amazing in white.
The trick is finding an outfit that ultimately matches your favorite style. You could choose white items bedecked in delicate lace or crop tops with unique cutouts and mesh inserts. Yoga leggings look great in white with almost any type of top you can find. Wear a sweater or a long t-shirt with a deep V-neck. You have tons of options.
Professional stylists recommend playing with texture to make your outfit interesting, even when it's all one color. Look for sleek yoga leggings in smooth spandex and pair them with chunky knit sweaters. A pair of shredded white yoga leggings can pair nicely with a stretchy tunic top with a strappy chest pattern.
You want to give people something to look at beyond just the blinding shades of white and cream.
Perhaps the most important thing when deciding if a yogi can pull off an all-white outfit is considering your level of confidence. This fashion trend gives off a cool and confident vibe. Whether you feel like you lack self-confidence or you exude self-assurance, an all-white outfit can make you feel more poised. It's an elegant type of attire that may help you to rest easily, knowing that you look chic and polished.
Even if you happen to be the messiest individual in your yoga class, you can still look pretty and put-together in this sophisticated yoga outfit. Your mindset for wearing an all-white yoga outfit is just as important as the individual pieces you put together.
Before you dive right into this trend, be sure that you have the right undergarments. Nudes and light pinks actually tend to work better than bright whites. This is the one fashion faux pas that you'll want to avoid with such a chic trend.
Anyone can pull off this fashionable outfit if they have the confidence and enough advance planning to find the perfect pieces.